Well everyone our move is complete! Hip hip hooray.
We now have our sewing studio set up in our home in Illinois and are back at the sewing machine. The first thing we are working on is this adorable little tank top for your doll: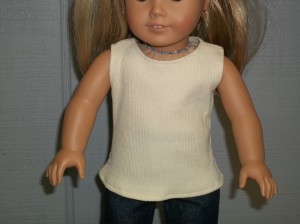 This was made using a pattern from Liberty Jane Patterns. You should go check them out if you are into sewing doll items at all. Once we have it listed on the website and Etsy we will update you as to pricing and all the particulars.